This week some major progress was made in getting a better understanding of Cordelia's journey. Cordelia traveled to Europe in the summer of 1931 and sent postcards to her mother in Los Angeles from almost every destination along the way. The first thing I did before analyzing anything was to transcribe all of the postcards and have access to all the text in one place, digitally.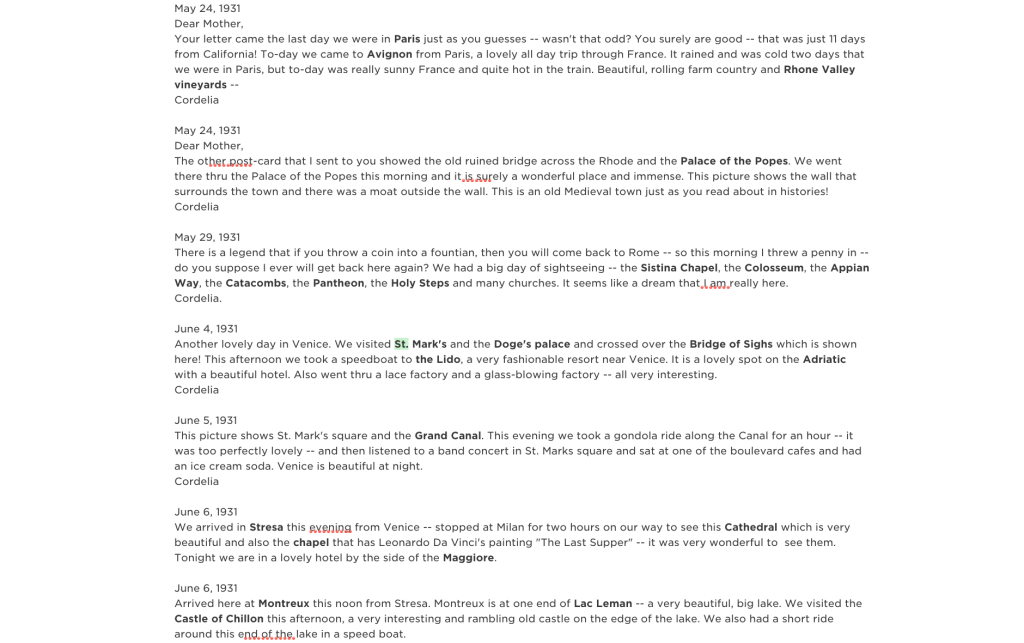 Once transcribed, I organized all the posts by date. But, since I wanted to know more than just when Cordelia traveled, I decided to depict these postcards and build a dataset, recording the following information:
Date of postcard
Name of place
Name of city + country
Latitude and Longitude coordinates
Image
Wikipedia link of the site
From the data collected, Cordelia had talked about 40 unique sites in the postcards she wrote to her mother. I uploaded my dataset to platform called CartoDB, a site that allows you to build interactive maps based on data it receives. When coordinates are assigned to a location, the software an mark that specific place and plot your story based on locations. I added images to each assigned place to make it easy for me to visually refer to a place.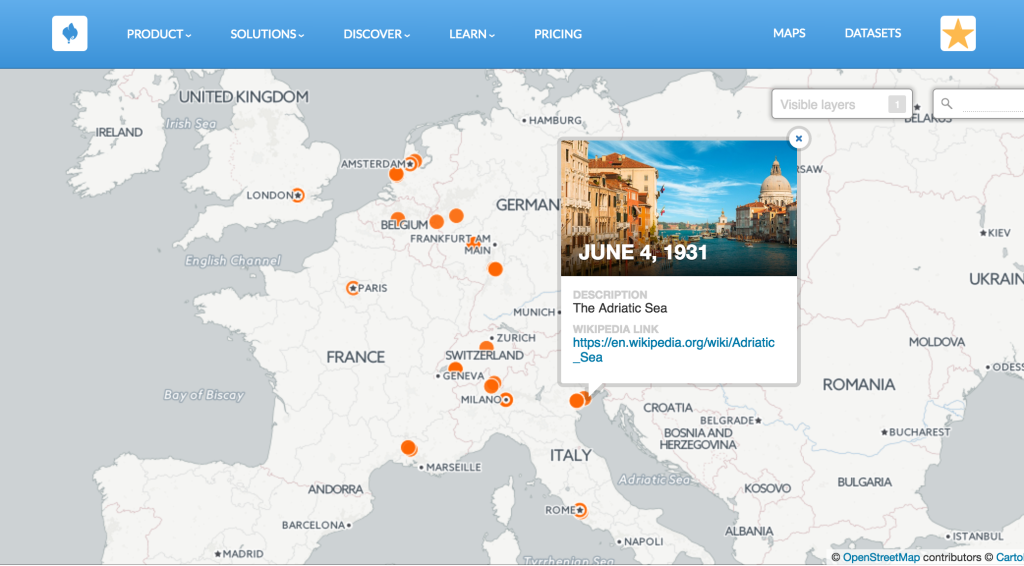 For me, the next step will be to understand the ratios and relationships between places in Cordelia's descriptions. Which places have more elaborate explanations and stories? Which places just have mentionings? And how specific and detailed is every message? I find this to be an important part in the project, since one of my goals is to translate Cordelia's experiences to visitors. Our memory and perception of a place is not absolute for every place we visit, and I would like to explore ways to communicate those differences as they appear in Cordelia's descriptions. Till then, the map I built on CartoDB can be viewed here.