This week we were given an awesome assignment to make foosball players on the lathe. I (stubbornly) wanted to try something a little different and also experiment with lathe, so I decided to try and make an ice cream player. This "turned" out to be a very long trial-and-error session — it took six spins to get this right!
My initial attempt was to make a cone shape and half a sphere separately, and to connect them together some how at the end. Here are some of the things I tried:
I tried spinning this piece, but learned (the hard way) that the grain of the wood is not in the right direction, which makes it very hard and kind of impossible to turn on the lathe.
I glued colored pencils together and then tried to spin them.. looks nice but unfortunately didn't turn to ice cream..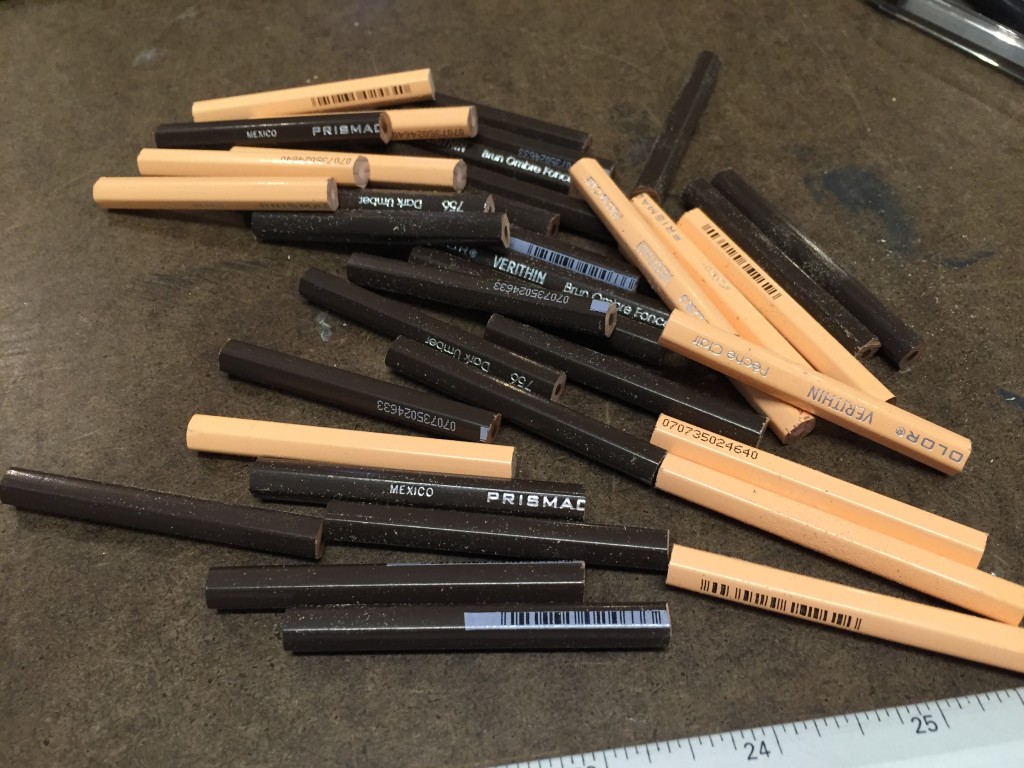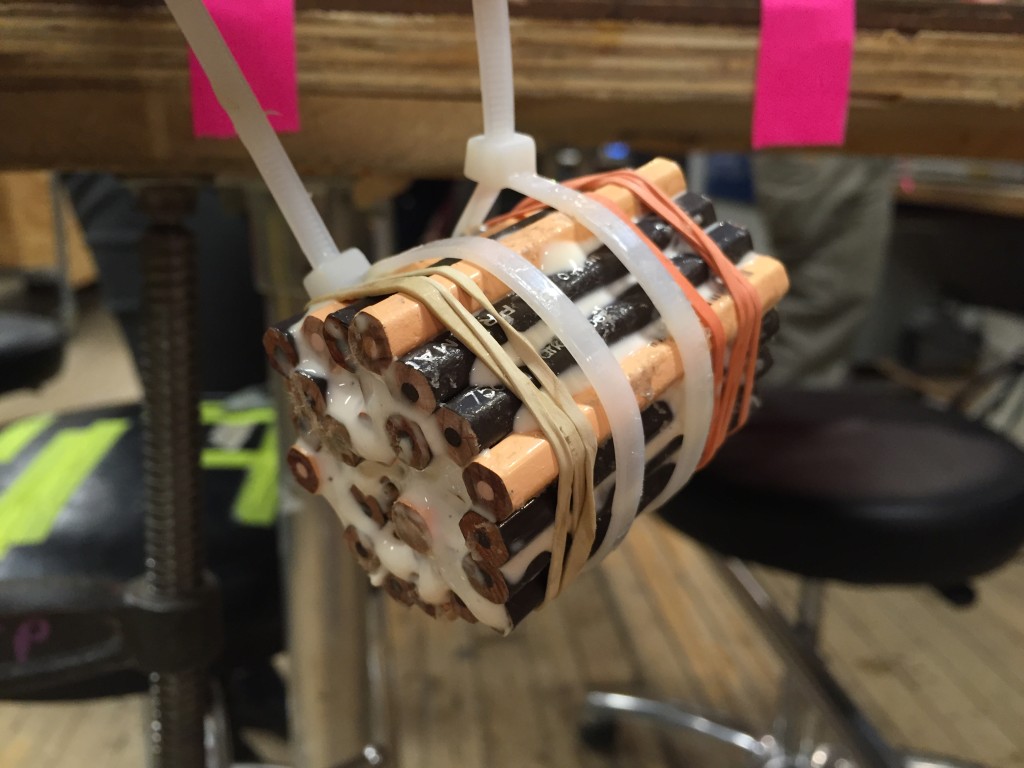 ..and another attempt that didn't work because it was too chubby..
Here's a quick glimpse at my best mistakes:
You can imagine that by the fifth time around I was pretty bummed out and thought I would never get an ice cream piece on the foosball table. This is when I got serious and made sure this time would be the winning time.
… and after some turning and good luck…
We have ice cream! I decided to paint the top (strawberry, of course), and then on to the foosball table!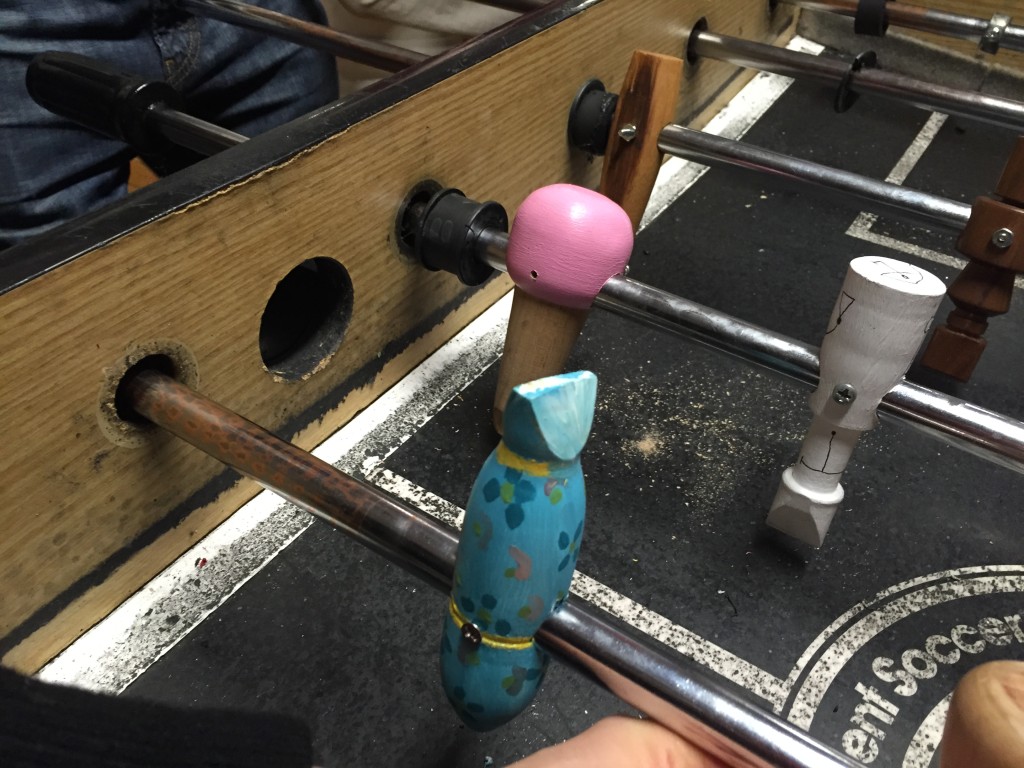 P.S. – The ice cream is the last surviving player on the foosball table! Yes!